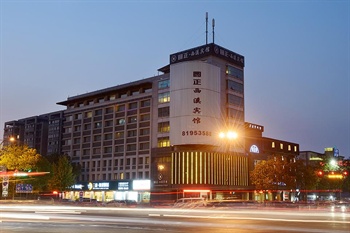 The Zhejiang University, Yuanzheng Xixi Hotel is an ideal choice for travelers who want to take in the sights and sounds of Hangzhou. Free in-room Wi-Fi and convenient access to the Huanglong Sports Centre Area make this hotel a fantastic choice.
The hotel is conveniently located just 6km from Hangzhou Railway Station and 32km from Xiaoshan International Airport. Transportation around the city is also convenient, with Wulinmen Metro Station within walking distance.
This hotel makes a great place to kick back and relax after a long day of sightseeing.
If you demand a high level of service, our guests have indicated that this hotel has excellent standards. This hotel is a popular accommodation for guests traveling with families.